TARDY/EARLY PICK-UP/EARLY DISMISSAL DAYS

Students are marked tardy if they arrive late or are picked up early from school (unless there is a documented appointment).  Students should not be picked up after 2:45 pm each day or 12:45 pm on early dismissal days.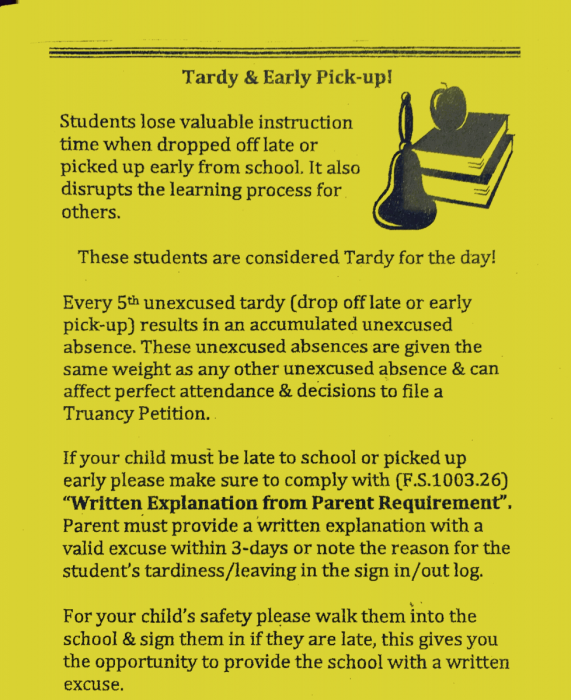 Chronic Absenteeism
Every Student, Every Day:  A National Initiative to Address and Eliminate Chronic Absenteeism!
Did You Know? 
Chronic absenteeism means missing 10% or more of school days in a year
5 to 7.5 million students are chronically absent each year
Students who are chronically absent are less likely to succeed academically and more like to drop out of school.
Attending school everyday increases a child's chances of success in school and in life.
A student is chronically absent if he or she misses as few as 2 days of school a month.
2 DAYS A MONTH X 9 MONTHS = CHRONIC ABSENCE
Skyward
Did you know you can check your child's attendance and grades on skyward portal?  Even if you have never signed up…you can log on using your child's 562# and lunch number.
Student Handbook
MSE student handbook 2017-2018 PDF
Parent Newsletters
NEWS FROM THE NEST AUGUST 2017
NEWS FROM THE NEST OCTOBER 2017
Supply List for 2017-18

District Calendar