Posted | Comments Off on Elf Jr drama production this week!
Tickets for the Elf Jr drama production are on sale at lunch for students who would like to attend the in school shows on Wednesday, November 16th. The cost is $3 and 5 cane cash for students to attend.
Tickets may also be purchased for the public performances on Friday, November 18th at 7:00PM and on Saturday, November 19th at 2:30PM. The cost is $5 for these shows.
Southport is pleased to announce that we will be a drop off event for Toys for Tots donations. Please bring in a new unwrapped toy to donate and help us make sure that every child has a gift this holiday season.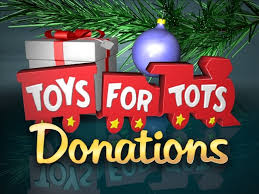 Read More