Posted | Comments Off on May Newsletter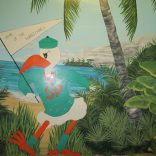 May is jam packed full of school wide events, so please check our May 2017 Parent Newsletter to see what is happening. There are also some great photos from the events of the past few weeks!
Read More
Posted | Comments Off on A celebration of historic proportion is happening at Southport Middle School
Please join us for this multi-faceted night featuring phenomenal artwork, history fair projects, and the annual Winter Band performance led by Southport Teacher of the Year, Mr. James Lebon on Thursday, December 8, 2016.
The excitement begins with History Fair projects, which will be on display in the Media Center beginning at 5PM through 7PM. Families can then view an amazing Art Exhibit in the Cafetorium, and then complete the evening with the sounds of the Southport Winter Band Performance at 7PM.
Admission is FREE! We hope to see you here!
Read More