ATTENTION ALL FAMILIES AND PARENTS: Please save the information below about the Life Youth Camp this summer in Vero Beach. Click the link below  to access their site. 

Astronomy Night
Thursday, February 2, 2017 from 6-8

We are eagerly anticipating Astronomy Night at Savanna Ridge on Thursday, Feb. 2 from 6-8! Come out for an evening of camp fires, story telling, and reading under the starry sky!
OCTOBER 28th,Friday evening 6 p.m. – 8 p.m.
Our school along with Discovery Church is hosting a fall festival. Come celebrate the fall season with us. We will have games and activities.  Admission is free with the donation of a canned food item. Food will be available to purchase. We will have burgers, hot dogs, snacks, and drinks. If you are interested in having dinner with us, please send back the green  RSVP form to help us estimate the amount of food available. We will have tons of fun so come spend an evening
OCTOBER 19 is UNITY DAY
Together against bullying — united for kindness, acceptance and inclusion.
What is happening October 24th  – November 10th?
Savanna Ridge is proud to offer Cruz Chocolate Bars.
We're raising money for activities for students and our super staff throughout the year! If each family sells at least one box of chocolate, we will hit our GOAL!
Look for the order form in your child's folder and return the bottom portion to receive your carrier box of Cruz Chocolate.
Our Scholastic Book fair has started. We will be in the media center at Savanna Ridge Elementary October 11 – October 19.  Also,  please visit the link below to access our online book fair through October 22.  The book fair will be in our media center  from October 11 – October 19.
http://www.scholastic.com/bf/savannaridgeelemschool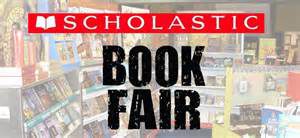 Family Math Night Tuesday, October 11 from 5:30-7:00 Have a fabulous family night of pumpkin holiday fun.  Bring a pumpkin and get a dress code pass for students.
Come early and shop our book fair in the media center from 4:30-7:00.

September 15 – Pastries For Parents

"Come One, Come All for a Title One Night Where We Are Sure to Have a Ball!"
Please join us on Thursday, Sept. 15, 2016 for our Title One Night &PTO Extravaganza from 5:30-7:00 pm.  We will have our featured Title I presentation in the Media Center and Break-out Sessions hosted by the Parent Academy of St. Lucie County with topics such as: Helping Children Get Ready for school – Building Social Supports; Parenting in the 21st Century-Social Media.  Also, students will learn the science behind making "Glo Sticks."  Let your light shine on this night!
September 28
Stuff Your Own Collectible Animal
Savanna Ridge Elementary School
Is hosting one of the most "exciting" events we have ever had.
We're bringing a "Fun Filled Event" to our children!
 On Wednesday, September 28, 2016
Animaland… is similar to the "mall store build an animal, except we are bringing this event right into our school!  Here's a unique opportunity to "Stuff Your Own" collectable animal and help our school at the same time. Why are we so excited?
Your child gets to help stuff their own animal.
The Quality and Value of the animals is of equal or better quality than you find in the mall stores.
The cost is less…….than those in the mall stores.
You will be able to purchase additional outfits for $10.00
We are excited to bring this great program to our children…and to you!  We hope that you and other family members join your child in choosing their animal and outfit.
September 28, 2016