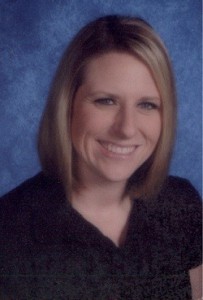 August 2015
Dear Parents, Guardians, and Students of West Gate K-8 School:
On behalf of the West Gate K-8 family and community, it is my pleasure to extend a heartfelt welcome to you as we embark on the 2015-2016 school year. I am truly excited to be a part of a community where family members are actively engaged and play an integral role to West Gate K-8. I am honored and privileged to lead a community where teachers and staff cultivate an environment where student achievement is our ultimate goal.
As the demands of teaching children increase, it is evident that it takes a village to raise a child. We believe that working together as a school and community will ensure the success for all of our students. Therefore, one of our goals this year is to continue to build and support family involvement, which are the most important partners to ensure a quality education for each and every student.
We invite and welcome you to be an active participant here at West Gate K-8. Whether you are a member of our PTO or SAC, a classroom volunteer, or a member of one of our school communities, you are encouraged to be involved.   Research shows that parent participation in their child's school corresponds with a greater likelihood of academic success.
On behalf of the West Gate administrative staff, I welcome you to the most distinguished K-8 school you will know. With your support, we will continue to develop the gifts and talents of all students. The administrative staff is always eager to hear from you, answer any questions you may have or address any of your concerns. We are excited about the upcoming school year and look forward to working with you and your children.
Sincerely,
Ms. Kristi Pacocha
Principal
Cassie Elliston, Assistant Principal, Cassie.Elliston@stlucieschools.org
Esther Muniz-Guzman, Assistant Principal, Esther.Muniz-Guzman@stlucieschools.org
Cynthia Dennis – Administrative Secretary Cynthia.Dennis@stlucieschools.org
Wendi Todd – Dean of Students (Last Names A-L)  Wendi.Todd@stlucieschools.org
Vashitie Seitz – Dean of Students (Last Names M-Z)  Vashitie.Seitz@stlucieschools.org