#SolomonStrong
Cobra Nation, We Need Your Support!!
Who: Cobra Nation, Vanessa Solomon, and The Van Duzer Foundation
What: Solomon Strong
When: Wednesday, October 26th 4pm – 10pm
Why: Vanessa Solomon, a Saint Lucie County teacher and graduation coach at Fort Pierce Central High School, has been battling breast cancer since 2016.  This difficult battle has included multiple rounds of chemo and surgeries that held off this terrible disease until now.  As of 2022 her cancer has spread to her lymph nodes with a diagnosis of Stage 4 incurable metastatic breast cancer, and she is currently in palliative care.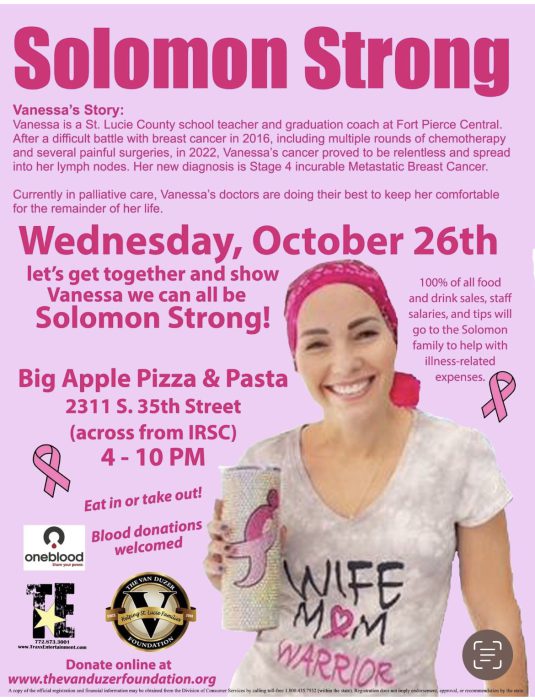 100% of all food & drink sales as well as staff salaries and tips from this evening will go to the Solomon family.  In addition, there will be a raffle and a silent auction.
*We are still looking for donations of items or services from local businesses to be auctioned*
Let's come together to show our 💛 💜 & support!