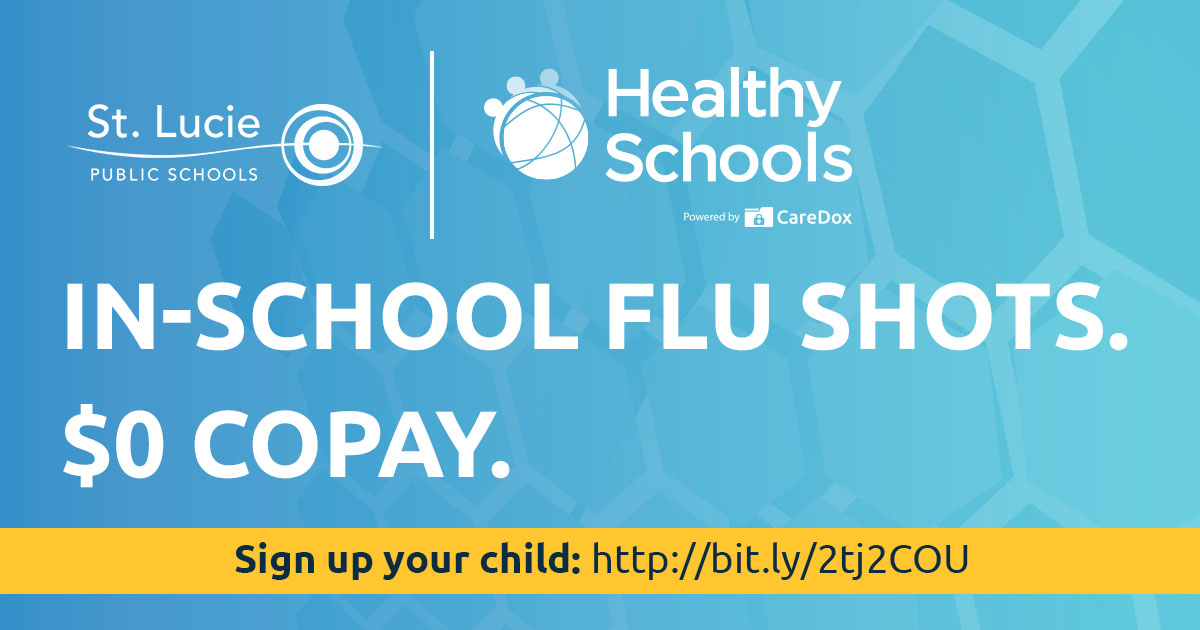 In-School Flu Shots October 17th from 9:45-12:30
We'd
like to share a question from a parent about our upcoming Healthy Schools flu clinics.
"What's in the flu shot? Does it contain a live virus?"
I shared this concern with Healthy Schools, and they sent along a response for me to share with you. Flu shots…
Cannot cause the flu as the shot does not contain the live virus

Are your child's #1 defense against the flu according to the CDC

Protect against four flu strains

Do not contain any harmful chemicals

Are all natural and antibiotic free
I hope this helps ease any concerns you may have had about the flu shot.
Our goal is to ensure that flu shots are available to our district's students. Help us as St. Lucie Public Schools Fights the Flu.
To sign up your child for our in-school, $0 copay flu shot, go to this site:
stlucieflu.com