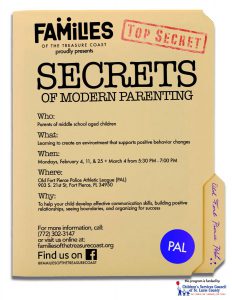 Families of the Treasure Coast will be offering our "Secrets of Modern Parenting" Class at TWO locations beginning in February. This is a FREE 4 Week Workshop for Parents of Middle School Aged Children.
The first class will be held at Grace Way Village and the second, at the Old PAL Building. Details for both can be found below.
If you have any questions feel free to call our office at (772) 302-3147
Hope to see you there!