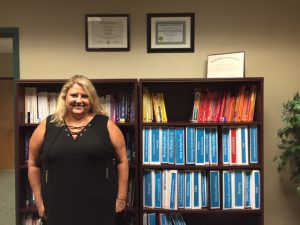 Dear Hawk Families,
We are so excited for the 2016-2017 school year to get started at Southern Oaks Middle School! As your new principal, I am very excited to work with our families and community to provide the very best education for our students. We look forward to meeting each and every family this year at our Open House, 3:30-5:30 on Wednesday, August 10, 2016.

Families are invited to attend to:
See your student's schedule
Meet your student's amazing Hawk teachers
Check your bus assignment
Apply for free and reduced lunch
Buy a school spirit shirt
Pick up a copy of the dress code
Sign up for Skyward Family access to see your student's attendance and grades
Join SAC and/or PTO . We warmly invite all parents take part in these supportive programs.
Mission Statement
Our school's mission is to continuously improve student achievement through a focus on the success of each individual. Our core business is the creation of challenging engaging and satisfying work for each student, every day. Our goal is every student future ready!
Did You Know? SOMS is…
Home to 913 6th-8th
Offers electives to challenge middle schoolers to high levels in band, art, theatre, computer applications, robotics, and Spanish.
A Kids at Hope School
A PBIS School
Winner of a 5-Star Award for Community and Parent Involvement
B-Rated School
Offers an intramural sports program in Volleyball, Soccer, and Basketball.
Offers after school tutoring for core classes, and before school programs as well.
Once again, I would like to welcome all families back to school.
Sincerely,
Bridgette Hargadine, Principal