~Students of all ages enjoyed holding Mike, our classroom Ball Python. Science camp is offered every Friday for an hour after school in the Vet...
Deputy Iglesias speaks to sixt...
1
2
S.O.S
3
Posted by MELISSA HUTCHINGS
Naiah James and Cade Saenz, 8th grade, placed 2nd and 1st, respectively, at the St. Lucie Schools District History Fair on February 21, 2015 for Individual Websites.  Since neither student had any prior experience creating a website, this was an outstanding accomplishment​! The History Fair theme this year was Leadership and Legacy.  The students could pick any person in history...
Read More
Posted by Caleb Bihari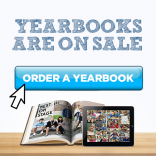 Greetings families! The yearbook staff has opened the Manatee Academy yearbook store! You are now able to pre-order 2014-2015's yearbook. Go to MK8.picaboo.com to order now!  The deadline for online orders is April 26, 2015. Hard cover-$40 Soft cover-$30 eYearbook-$10 This year's edition promises to be the best one yet! ***If you buy online you can personalize your...
Read More
Posted by Denise Mahoney
Hello Parents!  February is a short month, but we will be learning about many...