Hello Fairlawn Patriots and Families,
My na
me is Rachel Neill, and I am very excited to be your school counselor! I wanted to take a moment to say hello and share a little about myself. I was born and raised here in Fort Pierce, so I'm very thankful to be back home after spending the last few years at the University of Florida. In 2015, I earned my B.S. in Public Relations with an outside concentration in leadership. I graduated in December 2017 with a Master of Education and Education Specialist degrees in school counseling. During my undergraduate and graduate careers, I found a passion for working with students. From the elementary to college levels, I enjoyed helping students in the academic, social and career domains.
I counsel from a Solutions Focused Therapy background, which long story short, means I help students create a plan to address and solve their problems. I am a certified school counselor through Florida's Department of Education and am currently a member of the Florida School Counselor Association. I've been trained to provide individual, small and large group counseling in the areas of academic, career and personal/social development. For long-term counseling services, I can assist in coordinating with community referrals. My clinical experiences include working at a K-12 developmental research school, elementary school and with UF college students in the area of crisis response. I'm very happy to be back at the elementary level and working with your children.
Fairlawn holds a special place in my heart because it's the place where I first started to develop a love of learning and helping others. My hope is to provide a meaningful experience for your students and enrich their skills in the areas of academic, career and personal/social development. Please don't hesitate to reach out if you have any questions!
Rachel Neill (Lowe) 
Email: rachel.lowe@stlucieschools.org
Phone: 772-468-5356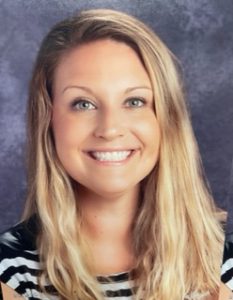 My name is Heather Malone and this is my first year as a school counselor at Fairlawn Elementary School. I am so excited to be a Patriot! I have been teaching in St. Lucie Public Schools for 16 years. Previously I have taught grades 5th, 6th, 8th, and have been an ESE support facilitator most of my teaching career. I am originally from Illinois but moved to Florida after earning my B.S. in Elementary Education from SIUE.
I have a passion for teaching and building positive relationships with students to improve student outcomes. I have been trained to help students in the areas of academic achievement, personal/social development, and career development, ensuring students become productive and well-adjusted adults. My counseling approach is focused on prevention and early intervention, and the skills children and adolescents need to be successful.
I am currently completing my M.Ed. in School Counseling at FAU and eager to start my career at Fairlawn. I have had two years of experience working closely with school counselors and aided in the many roles and responsibilities. I am excited to complete my practicum and internship this year under the leadership of Rachel Neill!
I have a 5-year-old daughter and 3-year-old twins. I am excited for my oldest daughter to begin Kindergarten at Fairlawn this year!
Thank you for your support and I look forward to working with your children!
Heather Malone
Email:   Heather.malone@stlucieschools.org
Phone: 772-468-5346