Are you looking for a good book?  Then you should visit Destiny, our online card catalog of the materials you may check out from the media center. Besides looking for a good book to read, visit our recommended Websites for reading and research.
Click here to visit Destiny at Mariposa Elementary School.
Instructions on how to conduct a search in Destiny: How to Search for Library Resources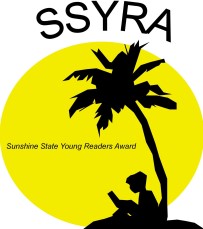 The 2022-2023 Sunshine State Young Reader's Book titles are out and ready for reading.  All students third through fifth grade are invited to read the books from the Sunshine state list. Students who read three or more books may vote on their favorite book title in April 2023.  Students who read six or more books will be allowed to vote and will be invited to the Media Center's Sunshine Party in May. Student's who read all 15 of the Sunshine list  books will receive all of the above and a special award. Below are the list of books. Happy Reading!