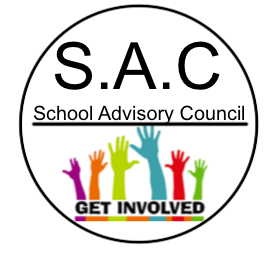 What is the School Advisory Council?
Each school in the State of Florida must have a School Advisory Council (SAC). SAC is a team of people representing various segments of the community. The council's make-up typically includes parents, teachers, support staff, students, business/industry people, or other interested community members.
The purpose of a SAC is to assist the principal in the preparation and evaluation of the results of the School Improvement Plan (SIP) and the annual school budget. The important thing to remember is that SAC will be creating plans for improving the learning of students. This is an awesome responsibility that requires the cooperation of everyone.
What does SAC do?
It is the responsibility of the School Advisory Council to help increase student success. The SAC focuses on the needs of students, including what they need to know (curriculum content) and what they should be able to do (performance application) to help develop the School Improvement Plan (SIP).
Other key responsibilities of the School Advisory Council include:
working as a team;
holding well-publicized, open meetings;
encouraging innovation; and
involving other members of the school community in the school improvement process.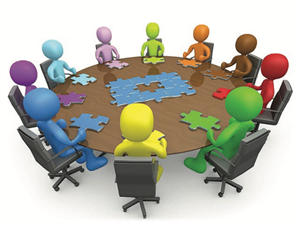 What is the School Improvement Plan (SIP)?
The School Improvement Plan is designed to achieve the state education goals and student performance standards. The plan must also address issues relative to budget, training, instructional materials, technology, staffing, student support services, and other matters of resource allocation as determined by school board policy. The plan also should reflect any special interests and needs of the students and community served by the school.
How to Get Involved?
Please contact our Principal, Mrs. Ingersoll at Jennifer.Ingersoll@stlucieschools.org or 772-785-5600 for more information on how to participate in SAC.  Our meetings are the second Wednesday of the month at 11:30am.