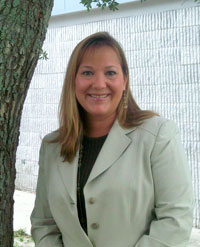 Dear Bayshore Families,
It is hard to believe that we are already approaching the end of the school year! I want to take this time to thank all the faculty, staff, parents and students for a successful year. Our students have accomplished so much this past year, and it would not have been possible without all of your support!
We especially want to recognize everyone who supported our 3rd – 5th grade students during the FCAT. Our Pre-K through 2nd grade students and teachers created a Tunnel of Hope for our test takers and cheered them on with a lot of high-fives, posters, and words of encouragement. Students were well-prepared because of caring family members who made sure that they received a good night sleep, ate a healthy breakfast, and arrived to school on time. We certainly appreciate all the ways that these students were supported, but most importantly, the students felt and appreciated all of the encouragement!
I also want to take time to express my sincere gratitude and appreciation to our volunteers and business partners who help to make our school a success. I look forward to seeing you later this month at our appreciation luncheon. As always, thank you for your continued support of your child's education at Bayshore Elementary. We truly appreciate it!
Sincerely,
Lori Anne Reid
Read More