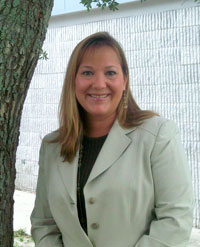 Dear Parents,
On behalf of the staff at Bayshore Elementary School, I am happy to welcome you to the 2014-2015 school year!  At Bayshore, we believe that your children are our children, and we look forward to a productive partnership with you to ensure that our boys and girls can reach their highest potential.  As partners, we share the responsibility of our children's success and want you to know that we take that role seriously.  I encourage you to fully embrace this moment in your child's life and ask that you guide and support your child's learning by ensuring that (s)he:
 Attends school daily and arrives on time (in class by 8:45).
 Completes all homework assignments given by teachers.
 Reads daily to develop a love for reading and increase literacy skills.
 Shares school experiences with you so that you are aware of his/her school life.
 Informs you if he/she needs any additional support in any subject area.
 Knows that you expect him/her to succeed in school and attend college.
I urge you to take some time to become familiar with our school, and we invite you to become a member of our PTO, our School Advisory Council, or volunteer here at Bayshore.  We know a strong partnership with you will make a great difference in our children's education.
Thank you for your commitment to your children's education and we look forward to a successful year.
Sincerely,
Lori Anne Reid
Read More