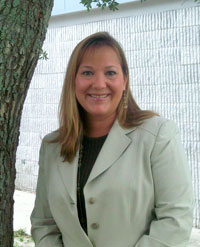 Dear Bayshore Families,
Spring Break is in the air, and we have already accomplished so much this year.  Our focus on academics will continue to be strong as we strive to reach our learning goals throughout the rest of the school year. I would personally like to thank our 4th grade teachers and students for all your hard work on the FCAT Writes.  You all had the "WRITE" stuff!!!
Please plan on joining us this month on March 20th at 5:30 p.m. for a very important Community Resource Night.  Our families will have the opportunity to visit over 15 community agencies and sponsors that will be here at school sharing valuable information with you!
Bayshore students will also be displaying student art work at the St. Lucie County Fair in the Kiwanis Building that depicts this year's theme of "What Makes St. Lucie County Special."  The fair runs from February 28th – March 9th, and it is located at 15601 West Midway Road, Fort Pierce.  We would love for all families to show their support by visiting the Kiwanis School Display Building to see the art work in person, and don't forget to vote for Bayshore.
Although FCAT testing is several weeks away, please take the time to review the schedule on page 2.  It is extremely important that unless your child is ill, they are in school on the days of testing.  Please do not schedule routine doctor visits or vacations on these critical days.
As always, thank you for your continued involvement and support of your child's education at Bayshore Elementary.  We truly appreciate it.
Sincerely,
Lori Anne Reid
Read More