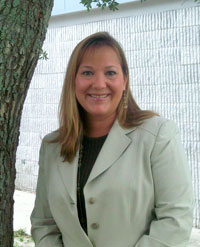 Dear Bayshore Families,
Approaching the end of the school year can be similar to running a race. We know that if we keep moving forward we will eventually get to the finish line, but we also want to finish strong. FCAT for our 3rd, 4th, and 5th graders may be over for this school year, but there are still several standards to cover and high quality work to accomplish. Our students need everyone's support and encouragement this time of year in order to reach their year-end goals and have a great finish.
It is also one of the busiest time of the school year for our students, parents, and teachers. Keeping children focused on their responsibilities at home and at school can be challenging. Please continue to take notice of how well your child is keeping up with his/her responsibilities. Continue to communicate with our teachers, check homework, and peruse the Tuesday Folder.
I wanted to take this time to thank all the faculty, staff, and parents, for another successful school year. Our students have accomplished so much this past year, and it would not have been possible without all of your support.
I would like to express my sincere gratitude and appreciation to our volunteers, PTO members, SAC members and business partners who help to make our school a success.
Lastly, I want to recognize the most precious stakeholders in our school, our students. Our students are the best! They are always showing their S.P.O.T.S., work-ing hard in class and supporting each other every day. Way to go Jaguars!
As always, thank you for your continued support of your child's education at Bayshore Elementary. We truly appreciated it!
Sincerely,
Lori Anne Reid
Read More