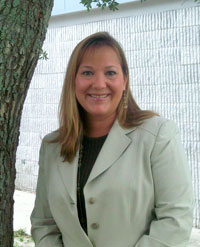 Dear Bayshore Families,
Bayshore staff and students have been working diligently all year, and students have grown in their learning each day. We feel very positive about the effort that students have been making, and we expect to see positive results in the upcoming April assessments.
Students in grades 3-5 will take the FCAT beginning April 14th through April 25th. Please see page 2 for the daily schedule. It is important that all students attend on these dates and are prepared to take the test. Please be aware of this schedule and avoid making appointments or other commitments for your child which may conflict with testing. Please help your child be as successful as possible during FCAT assessments by making sure he/she gets plenty of rest and has a nutritious breakfast. Most importantly, encourage them to give their best effort and show how much they have learned throughout the year.
We want to thank all of our students and staff for working so hard this year, and we want to thank all of our parents who have provided so much support at home as well. We also want to thank all of our parents who have attended one or more of our many family involvement activities throughout the year. Our most recent activities included Community Night, which highlighted several St. Lucie community agencies and FCAT Night. We have received very positive feedback from families who have attended these events.
As always, we thank you for your continued support of your child's education at Bayshore Elementary. We truly appreciate it!
Sincerely,
Lori Anne Reid
Read More