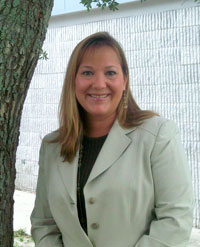 Dear Parents,
As we begin the second full month of school, several students and parents have remarked to me that they can't believe we are already into the month of October. The first quarter of instruction will end October 21st, and we are well on our way to academic success.
As we look ahead to the following months I want to recognize the important contribution parents make towards a child's success in school. There is no question about it – success in school begins at home. Parents are the single most important variable in a child's schooling.
One of the most important components of a good school is the partnership between the school and parents who work together for the best interest of children. The close partnership between school and home is one of the exceptional strengths at Bayshore Elementary.  So far this year we have had an overwhelming support of families at our Open House, School Advisory Council meeting, and Annual Title 1 Parent Meeting. Throughout the year there will be several more opportunities to continue to develop the family-school partnership in a wide variety of ways, such as PTO, SAC, Math Night, Literacy Night, and volunteering.
We would also like to thank all the families who contributed to our Jersey Day fundraiser to support Big Brothers, Big Sisters. We were able to raise almost $250.00 on top of what was donated at the "Bowl for Kid's Sake."  Your support and efforts have made a difference.
If at any time you have questions regarding your child's curriculum or learning, please do not hesitate to contact your child's teacher for additional information or to schedule an appointment.
As always, thank you for your continued support.
Sincerely,
Lori Anne Reid
Read More