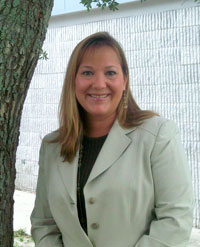 Dear Bayshore Families,
In the December issue of this newsletter, we suggested some reading and book-related ideas to share with your children at home. This month, we'd like to focus on ways to show children how math can be fun and how it is such a part of our everyday lives.
It is important to help your children understand when to estimate and when to measure precisely. Make sure to practice measuring items to the nearest 1/2, 1/4, and 1/8 unit. Then ask them to round to the nearest whole unit.
Measuring capacity can be a ton of fun. Give your child a bucket of water, rice, beans, or even cheerios. Provide some measuring cups and spoons along with some old containers lying around the house such as a water bottle or Pringles can. As your child begins filling the containers, have them use a sharpie to create marks along the side of the containers marking the measurements.
Have some free time on the weekend? Why not have a paper plane throwing contest? You and your child will need to design and fold a paper airplane to compete with. Have your child measure from where the person is standing to where the plane lands. Help your child make a chart to record the data. After the contest, compare the data.
Take a trip to the local library. There are many children's books that have a focus on measurement. Here are a few titles to get you started.
Me and the Measure of Things by Joan Sweeney
How Long or How Wide? A Measuring Guide by Brian P. Cleary
Millions to Measure by David M. Schwartz
Twelve Snails to One Lizard by Susan Hightower
Perimeter, Area, and Volume: A Monster Book of Dimensions by David A. Adler
Heavy or Light? by Jordan Alvarez
On the Scale, a Weighty Tale by Brian P. Cleary
Measuring Penny by Loreen Leedy
Me Counting Time: From Seconds to Centuries by Joan Sweeney
How Big is a Foot? by Rolf Myller
As always, thank you for your continued involvement and support of your child's education at Bayshore Elementary. We truly appreciate it.
Sincerely,
Lori Anne Reid
Read More