Bayshore Elementary School Staff
Our staff is dedicated to providing a high quality and rigorous education for all students.  We also believe, as a staff, that we are more than educators, we are an important part of our community.  Therefore, we give back to our community through participation in some annual events in St. Lucie County.  We invite you to become involved and support our efforts.
Administration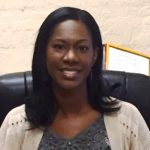 Mrs. Chavonn Silas
Principal of Bayshore Elementary School
Mrs. Paulette Seay-St.Louis
Assistant Principal of Bayshore Elementary School
VPK

Pre-K

Sarah Blecher
Brittany Keenan
Anissa Gaskin

 ASD Units

Kindergarten

First Grade

Second Grade

Third Grade

 Fourth Grade

Fifth Grade

 Resource Teachers
Interventionist
School Resource Officer
Exceptional Student Education
Augusta Guilene Napoleon Social worker
Melissa Oslager
Michelle Remy
Kelly Morgan
Our ESE department is available to assist students and parents with ESE services. Department Chair, Mrs. Lermond, is certified in Early Childhood Education, Elementary Education, and Exceptional Student Education.  Teachers in the ESE department are all certified in ESE.
Bayshore is an inclusion school. We believe that all children should be placed in the Least Restrictive Environment with support from caring educators. An inclusive school is one that "educates students with disabilities in age-appropriate general education classrooms with specialized instruction and supports as determined by their IEP. Special education services are provided within the context of a general education curriculum and class activities in the school that the students would attend if s/he did not have a disability." –
Florida Inclusion Network
St. Lucie County School District Exceptional Student Education Office
K-2 Teacher Aides/ESE Para
Joann Burke
Nancy Casalino
Kari Charles
Maria Diaz
Cynthia Gonzalez
Maria Luperon
Aidalis Palomino
Maria Taveras
Yasmine Washington
Wilda Toussaint
Glenda Edwards
Francesca Montebano
Paulette Cooper-Lee
 Guidance Counselor
Ms. Alexander & Mrs. Cesar provide guidance services to our students in grades K-5. They are also our ESOL (English Speakers of Other Languages) site coordinator and the site testing coordinator.
Please contact the school for more information at 340-4720. St. Lucie County Schools Student Services Department 
Behavior Tech
Behavior Specialist
 English for Speakers of Other Languages
We provide support for English Language Learners through the teacher's daily instruction, paraprofessional support, and a Rosetta Stone English Language Learning Lab.  For more information about ELL please visit the St. Lucie County School District ESOL site.
 Office Staff
Call us at 340-4720 for assistance. Office hours are 8:00 a.m. – 4:00 p.m.
Custodial Staff
Our custodial staff are trained in high standards of cleaning and safety. Student safety is one of our priorities at Bayshore. Please let us know if you have a suggestion for improvement in our school!   E-mail a comment or suggestion to: Paulette Seay-St.Louis, Assistant Principal
Norman White, Plant Manager
Jarvis Lightner
Donovan Vernon
Danny Poche
Alicia Pino
Cafeteria Staff
Our cafeteria has been awarded the 5 Star evaluation for meal preparation and service. Our awesome cafeteria staff prepare breakfast and lunch daily for our staff and students. Contact the Ronnada Manning if you have any questions.
Ronnanda Manning
Milagros Guzman
Chris Gangapersad
Yaima Mondejar Vergara
Stacia Nautel
Angelica Pazmino-Saenz
Alvin Richardson
Employee Recognition 2021-2022 School Year
Teacher of the Year – Shawna Ferguson
Outstanding First Year Teacher – Mary Putko
Distinguished Minority Teacher of the Year –  Trisha Budharm
School Related Employee of the Year – Nicole Cottone
Employee Recognition 2020-2021 School Year
Teacher of the Year – Ms. Karen Maxwell
Outstanding First Year Teacher – Ms. Sarai Major
Distinguished Minority Teacher of the Year – Ms. Denicia DaCosta
School Related Employee of the Year – Ms. Lori Bieschke
Employee Recognition 2019-20 School Year
Teacher of the Year – Ms. China Enoch
Distinguished Minority Teacher of the Year – Ms. Andryene Hunter
School Related Employee of the Year – Ms. Sarai Major
Employee Recognition 2018-19 School Year
Teacher of the Year – Ms. Shannon McCoy
Distinguished Minority Teacher of the Year – Ms. Trisha Mullan
School Related Employee of the Year – Ms. Harminey Sangster
Employee Recognition 2017-18 School Year
Teacher of the Year – Ms. Vanessa Piekara
Distinguished Minority Teacher of the Year – Ms. Denicia DaCosta
School Related Employee of the Year – Ms. Heidi Pinder
Employee Recognition 2016-17 School Year
Teacher of the Year – Ms. Megan Krinsky
Distinguished Minority Teacher of the Year – Ms. China Enoch
School Related Employee of the Year – Ms. Danielle Bonilla
First Year Teacher of the Year – Ms. Amanda Goehl