Every student should be provided with an education that will empower them with life-skills and work skills to become responsible citizens in the business and social community. Education is necessary to ensure a decent quality of life and to develop responsible citizenship. A high school education is considered the minimum survival kit for coping with today's world. The Program: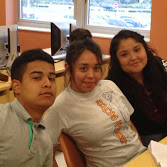 encourages students to master the subjects needed for graduation
helps students resolve personal and social conflicts that might affect attitude or attendance
empowers students to take responsibility for their future
provides career counseling and job training
provides flexibility in scheduling to meet the needs of students
The Performance Based Preparatory Academy's team couples academic studies with vocational training in such a way that one complements the other.