Welcome to St. Lucie West K-8 School, a Five Star School! I am honored to greet you as the principal, and would like to extend a warm welcome to you. SLWK-8 has a rich history in providing a quality, well-rounded educational experience for children. Our teachers consistently provide educational experiences which enable all students to be successful learners. Our faculty and staff value parent and community involvement as we believe it is a key component to our success. We encourage you to become involved with our school as a volunteer, business partner, or PTO member. We are excited to begin this year with you as part of our team, continuing the tradition of excellence for student learning.
Eldrique T. Gardner, Principal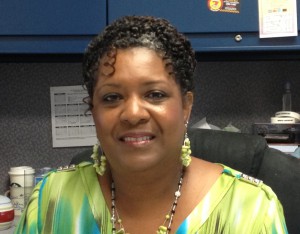 I am truly honored to be a part of the St. Lucie West K-8 family.  At St. Lucie West K-8, we are committed to ensuring that all students reach their fullest potential by setting high academic standards and creating a safe learning environment.  Our teachers work diligently to provide challenging and engaging learning experiences to assure success for all learners. At SLWK-8, we believe that parent and community involvement is an essential factor in continued student achievement.  Therefore, we invite you to be an active member of the Shark family by serving as a school volunteer, business partner or PTO member.    Your support will ensure continued meaningful and relevant learning experiences for all learners.
Luvenia Morgan, Assistant Principal
It is an honor and delight to represent the students, faculty, staff, parents and community of St. Lucie West K-8 School.  Through the hard work of our teachers and staff, students are provided a comprehensive education, preparing them for future success. At our school, children are treasured and we are building a better future, one student at a time! Together we can and will make a difference.
Kimberly H Smith, Assistant Principal