This page is dedicated to getting students access to scholarship opportunities and financial aid information for college.
Concordia College Alabama
List of total cost and requirements for acceptance and scholarships to Concordia College Alabama:
Total cost for college is $17,020 a year (No out-of-state tuition fee)
Minimum GPA requirement of 2.0 on final high school transcript to be accepted
Scholarships start at a 2.5 GPA. For example, if your students have a 3.0 GPA and a 18 ACT or 860

SAT

, they will qualify for $5000 in scholarships.
Concordia College is accredited by the Southern Association of Colleges and Schools Commission on Colleges

(SACSCOC) to award associates and bachelors degrees.
Students can apply online at
www.ccal.edu
click on "Apply Now" and the 
application fee will be waived
.
If you have any questions, please contact Ms. Diaz
Benenati Law Firm Futures Scholarship
All applicants must meet the following criteria:
You must be a citizen, national or legal permanent resident of the United States.
You must have a minimum 3.0 GPA.
You or someone in your immediate family was involved in a personal injury accident.
Scholarship is available for high school seniors
Must be attending an accredited 4-year college/university or a 2-year community college for Fall 2018.
A current transcript MUST be submitted for consideration.
A 500-word minimum essay explaining your future study and career plans and how your life experiences have influenced your goals. Special consideration will be given to members of a family that have recently been injured in a car accident.
Although not required, applicants are encouraged to submit recommendation letters and/or resumes to substantiate their application for consideration.
Scholarship due May 31, 2018.
INCOMPLETE/LATE SCHOLARSHIP APPLICATIONS WILL NOT BE ACCEPTED!
Application available:
https://www.777injury.com/orlando-personal-injury-attorney/car-accidents/#future-leaders-scholarship
KNIGHTS OF COLUMBUS
offering
four (4) $1,000 scholarships
to graduating seniors
APPLICATION DEADLINE IS MARCH 25, 2018
Applications are available in Scholarship Bin in guidance waiting area
The 2018 Hispanic Student College Institute will be held from July 31 – August 2, 2018 at Montclair State University, the largest four-year Hispanic-Serving Institution in New Jersey. Rising high school juniors and seniors (Class of 2020 and Class of 2019) are encouraged to apply.
There is no cost to participate and attend.
The Institute will be a transformational experience for students who identify as Hispanic. They will be challenged to think big about their future and the impact they will have on their community after college.
Through the Hispanic Student College Institute, they will:
Engage in career exploration and goal-setting initiatives
Attend college-planning workshops
Participate in a majors fair and mock college interviews
Live on campus in Machuga Heights
Institute participants will receive certificates of completion to include on their résumés.
Academically committed students who identify as Hispanic are encouraged to apply online.
For more information, please contact Jordanna Maziarz at (973) 655-3533 or hsci@montclair.edu.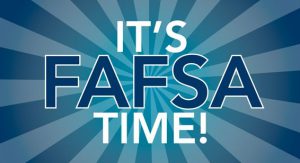 Fastweb is the premier online resource when it comes to paying for and preparing for school. They have scholarships for every type of student from the high school freshmen to the returning adult, not only do they find scholarships but offer their members information on financial aid, jobs and internships, student life and more.

The Beauty + Wellness Scholarship
This $500 scholarship is for female students leading a healthy lifestyle.
Eligibility
HS Senior
US Citizen
Must be Female
All GPA's welcome
                                                                Requirements:
Brief 500 word essay on your experience maintaining health + wellness while enrolled in school.

Deadline: This is a quarterly scholarship offered September 30th, January 1st, March 31st, June 30th every year.

For application visit: https://www.skincareox.com/scholarship/

AMERICAN MUSLIM ALLIANCE OF FLORIDA
The American Muslim Alliance of Florida, Inc., will be awarding a total of $15,000 in scholarships to twenty-five students in support of Florida High School Senior students in pursuit of a college education. The top 5 students will each receive a scholarship in the amount of $1,000. In addition, 20 students will each receive a scholarship in the amount of $500.
Applicants must meet the following criteria:
graduate high school and enter college as full time student
CUM GPA of at least 3.0
Submit COMPLETED application on or before April 25, 2018
Applications are available in bin by counselor waiting area
TREASURE COAST RUNNING CLUB
As part of a continuing philanthropic community outreach, Treasure Coast Running Club will ward a $1,000 scholarship to one male and one female graduating high school student each in Martin and St Lucie counties.
APPLICATIONS ARE AVAILABLE IN COLLEGE BIN
BY GUIDANCE WAITING AREA
COMPLETED APPLICATIONS MUST BE RECEIVED BY
MARCH 31, 2018
Friendly Sons and Daughters of Ireland
The Friendly Sons and Daughters of Ireland will award a scholarship in the amount of $1,000 to one graduating high school senior, residing in Saint Lucie County, Florida.  Applicants must submit evidence of expected graduation and acceptance at an accredited college or university.
Applicant must submit a 500 word essay addressing on the following subjects:
A) Education Reform and Development
B) Irish Mythology and Christianity
Applications should include a short summary of the students drive and ambitions that have lead them to where they are and where it will lead them in the future.  Applications should also include home address, home phone number, and a letter of recommendation from a department chair person.    Winner will be announced on May 15th 2018.
Applications Deadline: April 15th 2018
Send your completed applications to:
FSDI
C/O C. Dailey
6 Merida Lane
Port St. Lucie, FL 34952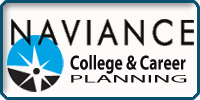 ATTENTION SENIORS
Don't forget to check out
Scholarships, College Information and Transcript Requests on
Naviance: http://connection.naviance.com/slwc
Username: student ID
Password: 0 (zero) then 5 digit lunch #
AMERICAN LEGION AUXILIARY
UNIT 318
GIRL'S SCHOLARSHIP PROGRAM
is offering:
four (4) $1,000 general scholarships &
One (1) $1,000 nursing scholarship
General scholarship is for senior girls in Port St Lucie area accepted into a college or university. The nursing scholarship is for any girl in Port St Lucie area accepted into an accredited nursing program (IRSC, Fortis, etc)
Tuesday, March 20th 2018 – All applications due, 100% completed.  NO EXCEPTIONS!!
Monday – Friday, week of March 26th thru March 30th 2018 interviews.
Applications are available in Scholarship Bin by Guidance waiting area
The Johnson Scholarship Foundation is offering scholarship aid to two different groups of students to attend colleges in Florida starting the Fall semester of 2018:
to students with disabilities who attend/will attend one of the twelve (12) State universities.
application is available to download a

t

www.jsf.bz.
APPLICATION DEADLINE: MARCH IS 1ST
       2. to the CHILDREN of UPS employees or retirees who live in Florida. 

application is a

totally online application.  visit website

www.jsf.bz

.

to access link

APPLICATION DEADLINE IS APRIL 1ST 
see Ms. Diaz with any questions
St. Lucie Cricket & Sports Association, Inc.
Scholarship Opportunity
Requirements:
Attend High School in or reside in St. Lucie County
Be between the ages of 17-22 with a GPA of 2.5 or higher
Pursing a higher education
Good moral character
Application Requirements:
Obtain an application and type or print legibly
Two character references (teacher, pastor, neighbor) not a family member
Submit a biographical statement about future goals.  Must include a paragraph or tow explaining why you are deserving of this scholarship.
Application Instructions:
Attach a letter of acceptance from a college, university or technical school.
All questions on application must be answered.
Completed application must be received by April 30th of the graduation year.
Applications are available in Bin by guidance waiting area
Men of Principle Scholarship at Florida State
Beta Theta Pi fraternity at Florida State University is offering a $500 Men of Principle Scholarship.  Scholarship will be given to a Florida State non-Greek affiliated male student who best demonstrates the values of Beta Theta Pi, makes a positive impact on the people and the community around him, and excels academically.
Application is available at: https://goo.gl/forms/XWpSunZrPHMCS6X92
If you have any questions please contact Vice President Tyler Shanahan at tks14b@my.fsu.edu