Welcome to the WEST Prep Marketplace
Here at the Marketplace,  you are able to pay for things such as Athletics Fees, Yearbooks, and obligations.
2023 - 2024 Yearbooks
This year's memories are being captured in the Fort Pierce Westwood High School yearbook as they happen. Buy online now!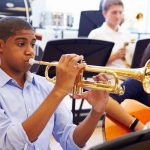 Athletic Fees
2022-2023 Athletic Processing Fee. For the 2022 -2022 school year. This year the Athletic Processing Fee is $50 PER SPORT and $100 for 2+ SPORTS.