The guidance staff provides a comprehensive guidance program that supports the mission of the school in partnership with local staff, families, and the community. Counselors will assist all students in acquiring the skills, knowledge, and attitudes needed to become effective students, responsible citizens, productive workers, and lifelong learners. The ultimate goal of the guidance program is for students to graduate with the competencies necessary to make self-directed, realistic and responsible decisions and to be successful contributors to society.
Counseling and guidance services are delivered as part of a team approach that requires professional school counselors who provide direct services to students and who are responsible for overall program direction and content.
Guiding and counseling individual students and groups through the development of academic, personal/social, and career plans
Counseling small groups and individuals in need
Organizing and leading large group guidance units, session, and activities to assist teachers with student academic, personal/social, and career needs
Referring students to appropriate community agencies for special services in consultation with their parents
Coordinating the administration of state and local assessments and testing
The school counselor will work cooperatively and collaboratively with administrators, teachers, and district staff to follow the St. Lucie county K-12 Comprehensive Developmental Guidance Program.
---
Ms. Cynthia Matthews, Director of Guidance – Cynthia.Matthews@stlucieschools.org
Grades 9-12
Students with last names beginning with: A -G
---
Ms. Tammie Christie, HS Guidance Counselor – Tammie.Christie@stlucieschools.org
Grades 9-12
Students with last names beginning with: H-M
---
Ms. Aixa Jamison, HS Guidance Counselor –  Aixa.Jamison@stlucieschools.org
Grades 9-12
Students with last names beginning with: N – Z
---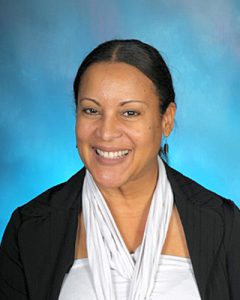 Ms. Rosa Myles, MS Guidance Counselor – Rosa.Myles@stlucieschools.org
Grade 8 & Grade 7 (Students with last names beginning with: M-Z)
---
Ms. Monica Bennett, MS Guidance Counselor – Monica.Bennett@stlucieschools.org
Grade 6 & Grade 7 (Students with last names beginning with: A – L)
---
---