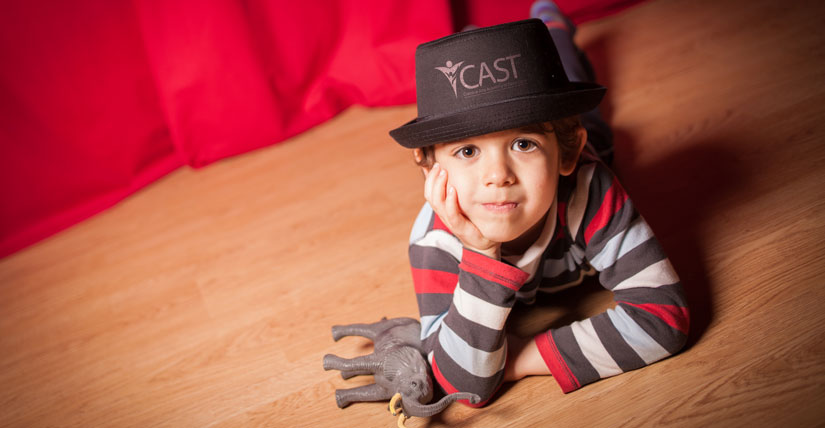 Vocal Arts – Musical Theatre – Thespians
| Name | Email Address | Grade / Title |
| --- | --- | --- |
| Hauck, Liezyl | liezyl.hauck@stlucieschools.org | Kindergarten |
| Golding, Marsha | marsha.golding@stlucieschools.org | Kindergarten |
| Long-Lundy, Latika | latika.long@stlucieschools.org | 1st Grade |
| Bell, Sheila | sheila.jones-bell@stlucieschools.org | 2nd Grade |
| Simmons, Tionne | tionne.simmons@stlucieschools.org | 2nd Grade |
| Voke, Linda | linda.voke@stlucieschools.org | 3rd Grade |
| Bender, Lisa | lisa.bender@stlucieschools.org | 3rd Grade |
| Denman, Christel | christel.denman@stlucieschools.org | 4th Grade |
| Wyatt, Amber | amber.wyatt@stlucieschools.org | Middle - 6th Grade - Math |
| Albers, Jill | jill.albers@stlucieschools.org | Middle - 6th Grade - Science |
| Broderick, Olivia | olivia.broderick@stlucieschools.org | 5th Grade |
| Church, Robyn | robyn.church@stlucieschools.org | 5th Grade |
| Barnes, Aaron | aaron.barnes@stlucieschools.org | Middle - 8th Grade - Science |
| Kenny, Shelley | shelley.kenny@stlucieschools.org | Middle - 6th Grade - ELA |
| Battle, Tanisha | tanisha.battle@stlucieschools.org | Middle - 8th Grade - ELA |
| Phillips-Hill, Melissa | melissa.phillips-hill@stlucieschools.org | ESE Student Support Specialist |
| Munoz,Dalia | dalia.munoz@stlucieschools.org | ESE |
| Rahming, Wallace | wallace.rahming@stlucieschools.org | Vocal Arts |
| Cruz, Jonathan | jonathan.cruz@stlucieschools.org | Visual Arts |
| Swabon, Anne | anne.swabon@stlucieschools.org | Visual Arts |
| Dean, Jamie | dean.jamie@stlucieschools.org | Elementary Music |
| Mobley, LIsa | lisa.mobley@stlucieschools.org | Elementary Dance |
| Athill, Lillian | lillian.athill@stlucieschools.org | Media Specialist |
| Grasso, Jamie | jamie.grasso@stlucieschools.org | Graphic Design |
| Reiher, Charles | charles.reiher@stlucieschools.org | Media Arts |
| Hayes, Trevor | hayes.trevor@stlucieschools.org | Instrumental Music |
| Cramer, Mary (Ellie) | cramer.mary@stlucieschools.org | Elementary Theater |
| Murphy, Megan | megan.murphy@stlucieschools.org | Dance |
| Cruz, Heather | heather.cruz@stlucieschools.org | Middle - 7th & 8th Grade - Math |
| Saint-Jacques, Deborah | deborah.saint-jacques@stlucieschools.org | Executive Secretary/Bookkeeper |
| Martin, Paula | paula.martin@stlucieschools.org | Maintenance |
| Champagne, Janette | janette.champagne@stlucieschools.org | Food Service Manager |
| Johnson, Tommie | tommie.johnson@stlucieschools.org | Maintenance Plant Manager |
| McCloud, Millisa | milissa.mccloud@stlucieschools.org | Maintenance Worker |
| Faleri, Marisa | marisa.faleri@stlucieschools.org | Middle - 8th Grade - ELA |
| Clancy, Jenny | jenny.clancy@stlucieschools.org | Fine Arts Specialist |
| Frazier, Keyawanna | keyawanna.frazier@stlucieschools.org | Middle - 8th Grade - Math |
| Edwards, Jewel | jewel.edwards@stlucieschools.org | Middle - 8th Grade - Social Studies |
| Reed, Aylese | aylese.reed@stlucieschools.org | Middle - 7th Grade - Science |
| Tyler,Sabrina | sabrina.tyler@stlucieschools.org | 4th grade |
| Dallas, Helen | helen.dallas@stlucieschools.org | Middle - 6th Grade - ELA/Social Studies |
| Brown, Tia | tia.brown@stlucieschools.org | Dean |
| Crownover, Kristy | kristy.crownover@stlucieschools.org | Data Specialist |
| Lewis, Belinda | belinda.lewis@stlucieschools.org | Front Desk Clerk |
| DeLuke, Xiomara | xiomara.deluke@stlucieschools.org | ELL Paraprofessional |
| Crocco Cuff, Stacey | stacey.crocco@stlucieschools.org | Paraprofessional |
| Bullock, Adia | adia.bullock@stlucieschools.org | ESE Teacher |
| Dowdell-Smith, L'Loren | lloren.dowdell@stlucieschools.org | ELA Coach |
| Reynolds, Nirobia | nirobia.reynolds@stlucieschools.org | BIC Monitor |
| Thompson, Ramona | ramona.thompson@stlucieschools.org | Custodian |
Musical Theatre Course Description and Requirements
The musical theatre program at CAST is under the direction of Mr. Wallace Rahming. Mr. Rahming brings a wealth of knowledge and enthusiasm as he shares his talent and expertise in the area of vocal instruction and musical theatre has provided students with a myriad of experiences in the musical theatre world.
The goal of the musical theatre program is to provide a rigorous educational experience in the disciplines of dance, music, and drama. Students in the department will study various dance techniques, vocal styles, acting styles, theatre history, audition skills, stagecraft, backstage production techniques, specialty skills from guest artists, critique skills, choreography, music theory, rehearsal techniques, and performance techniques. These artistic mediums also include life skills, time management, and social skills. Don't miss the opportunity to see our CAST on stage throughout the school year.
Creative Arts Academy proudly presents the CAST Musical Theatre Department. Our mission is to create and maintain a comfortable environment where people feel safe to make artistic risks and make mistakes without being judged or ridiculed. Our goal is to produce quality productions within a family-like atmosphere filled with awesome people and lasting memories.
Musical Theatre – Each school year, two (2) musicals are performed on the CAST main stage. Open to all middle school students. Auditions are for placement purposes. Students are notified of opportunity to participate in auditions through morning announcements, school-wide fliers, posters, and class announcements.
Thespians – Extension of middle school musical theatre class. Since 1929 the International Thespian Society, the student honorary division of the Educational Theatre Association, has worked to promote theatre arts in education. The organization is named for Thespis, the Greek who, according to legend, stepped out from the chorus and became the first actor. Theatre is said to be more than 6,000 years old. Each school year, middle students are inducted as members of Junior Thespian Troupe 89715 of the International Thespian Society. Thespians is opened to all interested middle school theatre students to compete in district and possible state competitions. District competition – within four county area. Locations of state competitions vary in location.